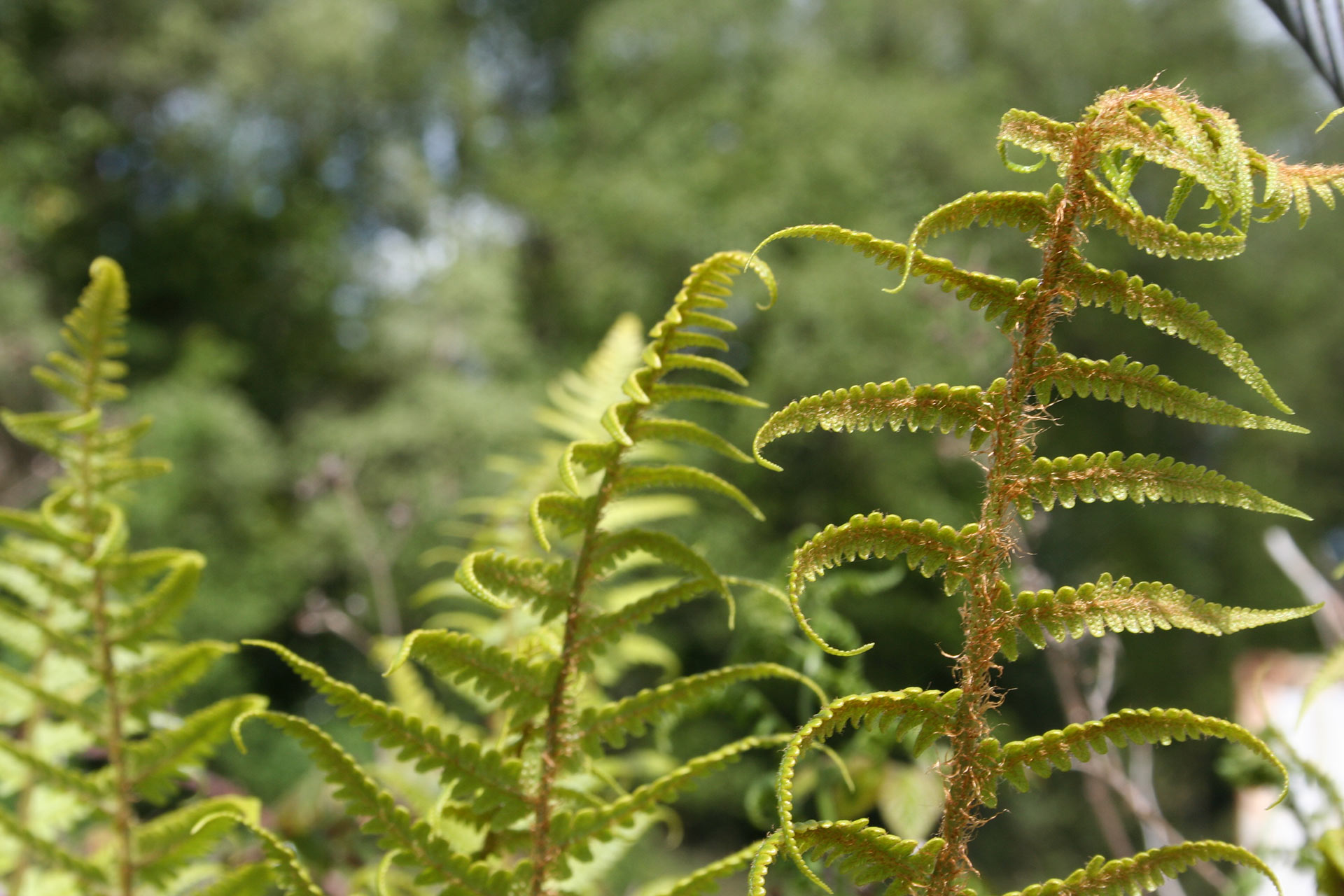 The Holiday Pods
Luxurious self-catering holiday pods.
Come & Stay With Us
Each glamping pod contains a kitchenette, bathroom, double bed, sofa bed and is heated. Bed linen, towels & toiletries are provided and WIFI is available.
The acre campsite has an outdoor BBQ area for guests and access to laundry facilities as well as free secure parking.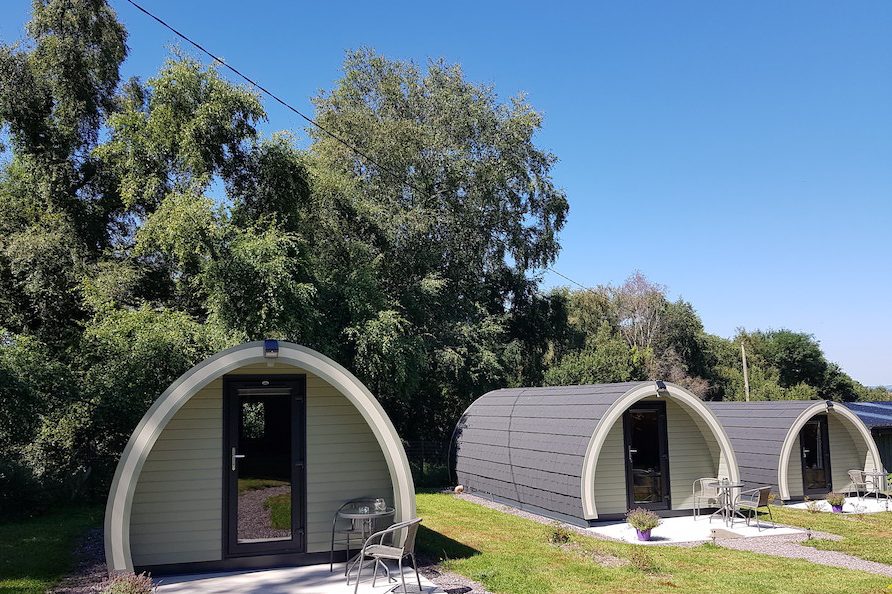 Self-Contained Luxury Eco Pods
The holiday pods are located in Banteer, North Cork, at the foot of Mt. Hillary. It is in the heart of the Duhallow region which is famous for its mountains for walking/trekking and mountain-biking, its rivers for fishing and its golf courses.
Private Garden
Relax in the natural surroundings of the acre site.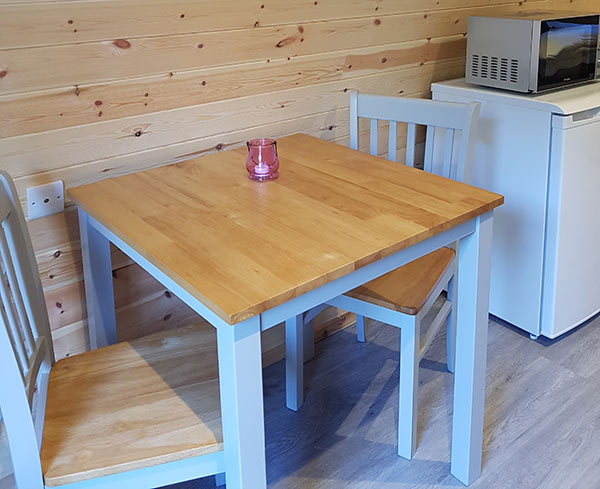 Dining in
Dine privately in the pod, or sit in one of the outdoor seating areas.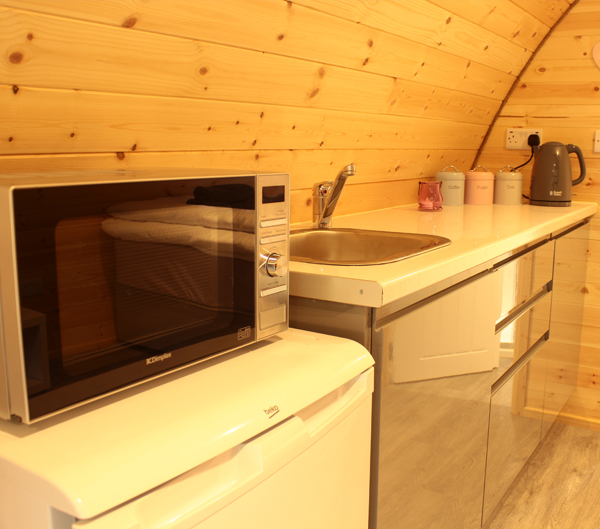 Kitchenette
Each of the pods contains a stylish kitchenette, with a fridge to enable you to prepare drinks and food in the holiday pod. There is also a BBQ area and covered outdoor dining area.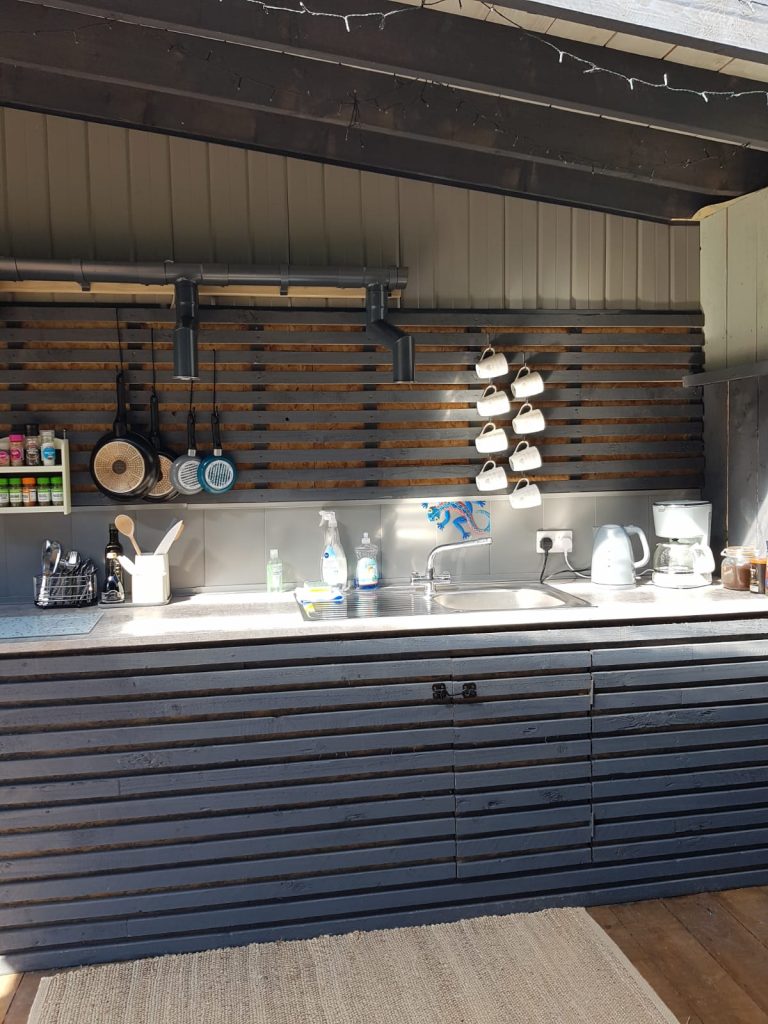 Great Communal Kitchen
Cooking facilities provide all you will need to cook whilst you are here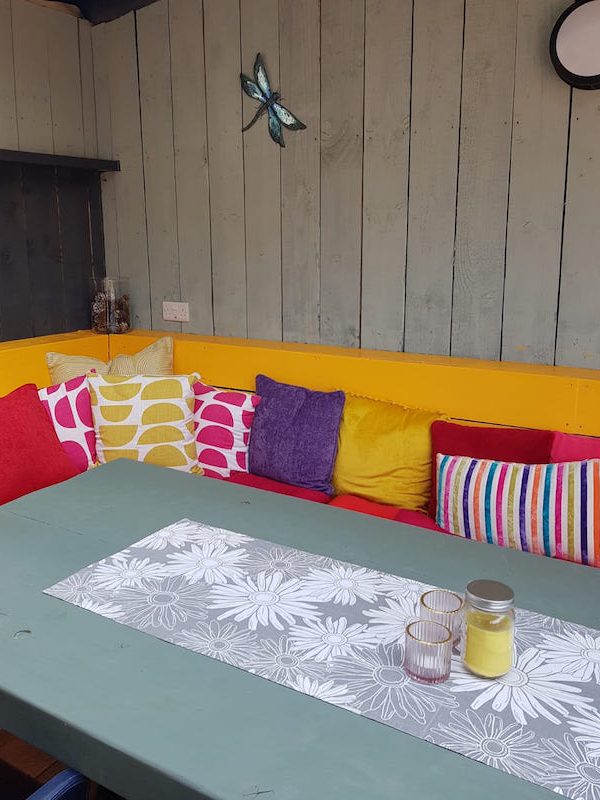 Comfortable Seating area
The communal lounge has a seating area so that you can eat in comfort and meet other guests.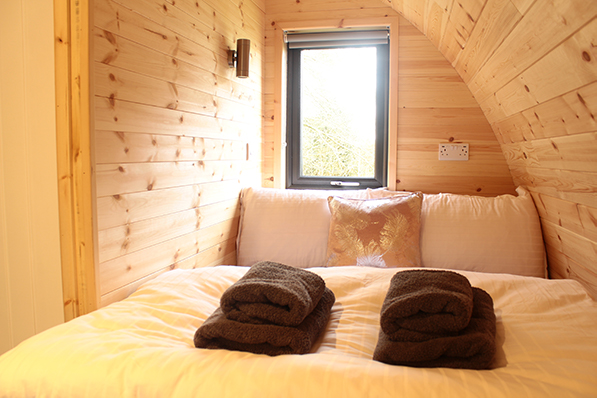 Double Bedroom
Relax and sleep well on this very comfortable double bed. Bed linen is provided.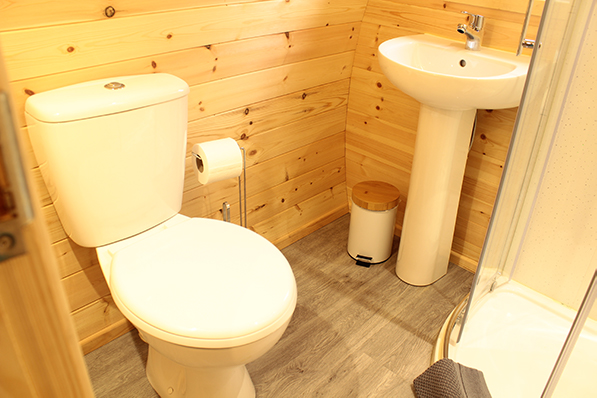 En Suite Bathroom
The ensuite bathroom contains a powerful modern shower with constant hot water. Towels and toiletries are provided.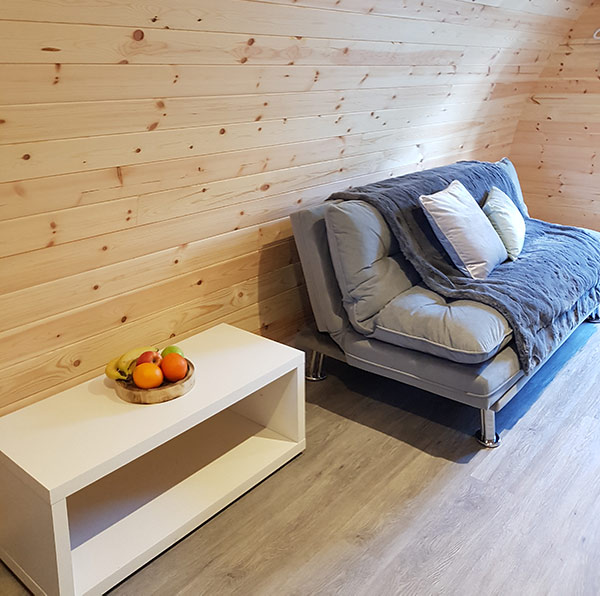 Sofa Bed
The sofa bed is extremely comfortable for both seating and as an extra bed.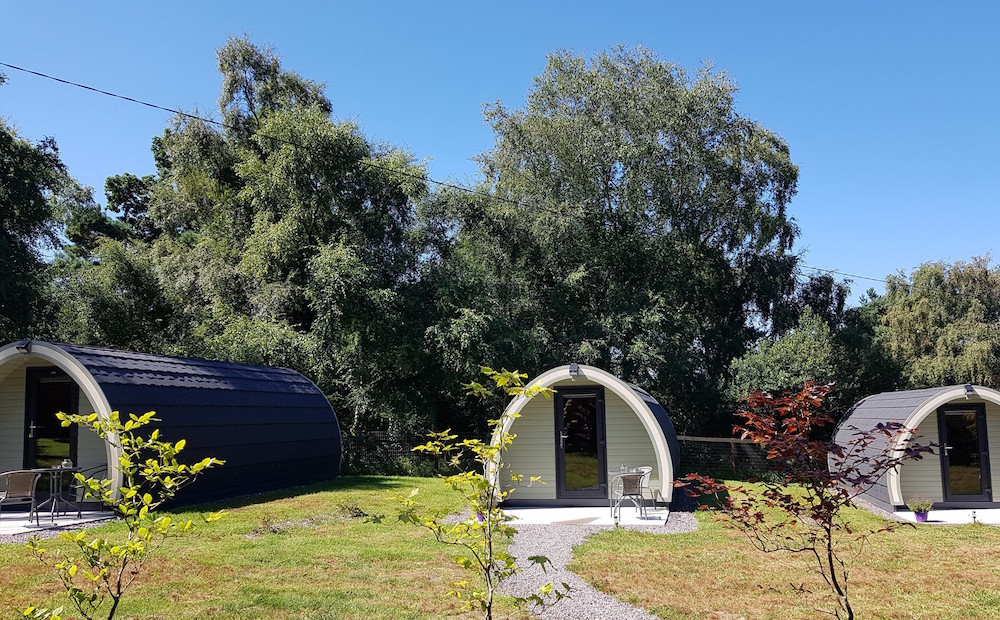 Our Holiday Pods
The Mount Hillary glamping site in Co. Cork has three pods so that you can be assured that you will enjoy a peaceful retreat.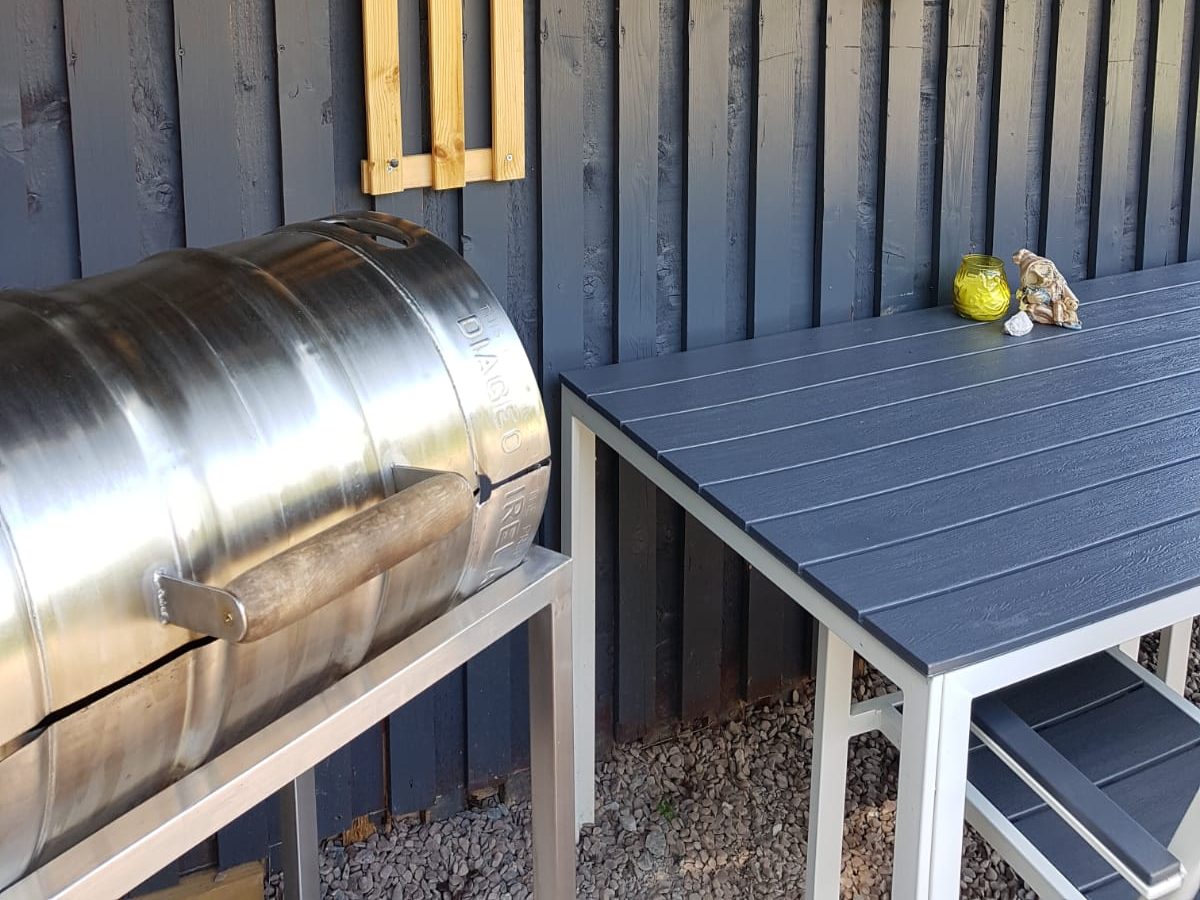 Barbecue area
Check availability and book on airbnb now: